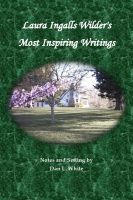 Laura Ingalls Wilder's Most Inspiring Writings
by

Dan L White
A large collection of Laura Ingalls Wilder's most inspiring articles, written prior to and seed stock for her Little House books. She offers timeless wisdom on country living and warm memories that later became her beloved books. Extensive notes and setting, like a book within a book, by Dan L. White, author of Laura's Love Story, Devotionals with Laura, and Laura Ingalls' Friends Remember Her.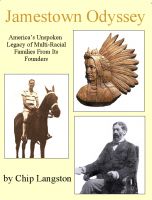 Jamestown Odyssey: America's Unspoken Legacy of Multi-Racial Families From Its Founders
by

Chip Langston
(5.00 from 3 reviews)
Jamestown Odyssey is a ground breaking book on race and family in America. It chronicles the author's journey researching his family's Southern history. When he discovers that he has ancestors and distant cousins in both the black and Native communities, he has to come to terms with his, and American society's, hidden racial prejudices. Many Americans, if they have the courage, will find the same.