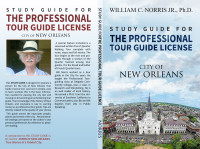 Study Guide for the Professional Tour Guide Test City of New Orleans
by

William Norris
This book puts the history of New Orleans into easy sections for persons to learn who are preparing to take the test for the City of New Orleans Professional Tour Guide License. The license is required of all tour guides in the city. With easy reference to key dates and persons the Study Guide is useful for self study and course study test preparation.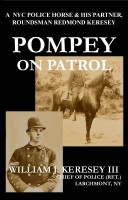 Pompey on Patrol
by

William J. Keresey III
Pompey on Patrol is the true story of Roundsman Redmond Keresey and his equine partner of 17 years. Told by his great-grandson, William J. Keresey III, you'll discover the remarkable story of a horse who became the talk of the nation. Pompey's heroic police exploits were reported in newspapers across the country, and this four-footed officer entertained crowds as they watched in amazement.
Related Categories