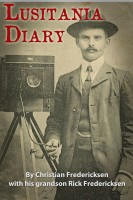 Lusitania Diary
by

Rick Fredericksen
(5.00 from 1 review)
100 years after the Lusitania was torpedoed, a passenger's diary was translated into English, revealing the story of an earlier journey aboard the doomed ocean liner. The author was a 33 year old Danish photographer, who describes his safe voyage to America; the hardships, joys and social life aboard the magnificent ship, seven years before disaster killed nearly 1,200 men, women and children.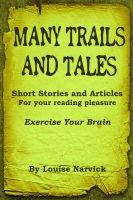 Many Trails and Tales Volume #2
by

Louise Narvick
This is volume #2 of a small book of short stories and articles that are easy reading and take little time to read as compared to a whole book. There are three separate sections of different themes that make for easy reading when you are limited in time but would like something on various topics. This can be fun and entertaining plus having valuable information for other useful ideas.