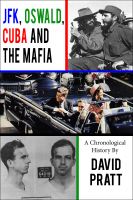 JFK, Oswald, Cuba, and the Mafia
by

David Pratt
In his years of research on the assassination of John F. Kennedy, David Pratt, a respected scholar, noticed a gap in the literature: the absence of a work that simply presents the evidence and allows readers to judge. This book fills that gap by offering a timeline of firmly established evidence. No theories or conspiracies. But the evidence does not support the Warren Commission verdict.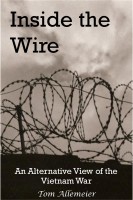 Inside the Wire: An Alternative View of the Vietnam War
by

Tom Allemeier
The majority of American troops in Vietnam were not involved in the shooting war. They did have their issues however. Written over 30 years ago, this series of anecdotes takes you through two years in the life of one such soldier, from being drafted until after being discharged. From the Local Draft Boards to Nixon's War on Drugs, it's all here.
Related Categories