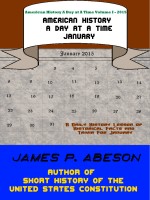 American History A Day at A Time - January
by

James P. Abesen
Have fun and learn history by reading a daily lesson in colonial American history each day. The history series, American History a Day at a Time seeks to make the vast accumulation of historical knowledge less intimidating. It does this by reducing it to a history lesson a day.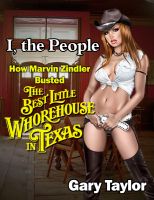 I, the People: How Marvin Zindler Busted the Best Little Whorehouse in Texas
by

Gary Taylor
Behind the scenes of The Best Little Whorehouse in Texas lies an authentic true crime history yarn just as entertaining and as much a part of the Lone Star State's many fabled legends. In I, the People, veteran Houston journalist Gary Taylor recreates the real story behind the closing of the Chicken Ranch and explains the forces that unleashed TV icon Marvin Zindler upon the national scene.