Sub-categories:
Africa / South / Republic of South Africa | Western region | Northern region | Central region | Eastern region | South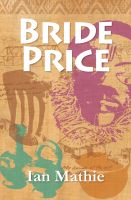 Bride Price
by

Ian Mathie
(5.00 from 1 review)
A tale of intrique and ingenuity set in Africa, Bride Price tells the true story of Ian Mathie and his foster daughter, Abélé. When a hated and feared man demands to marry Abélé, Ian is forced to rely on his wits and courage to find a way within the rich traditions of the area to set a fair 'bride price' that the man would refuse to pay. Beautifully written with sensitivity and authenticity.