Sub-categories:
Africa / South / Republic of South Africa | Western region | Central region | Northern region | Eastern region | South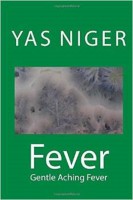 Fever: Gentle Aching Fever (Book IV)
by

Yas Niger
Fever is an exposition of a heady but not inscrutable abstract tale conceived on the likeness of bodily symptoms to a dysfunctional family, coexisting like the nation it is indigenous to, resembles and lives within. Its nature points seemingly to a fictional story it likens in every aspect and symbolizes with such inane clarity. This is the historical tale of the Nigerian nationhood and its people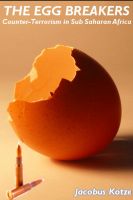 The Egg Breakers - Counter-Terrorism in Sub Saharan Africa
by

Jacobus Kotze
It is not generally known that Sub Saharan Africa has a long tradition of successful counter-terrorism operations. During the 1950's to 1989 many operations took place in Colonial Kenya, Rhodesia and Apartheid South Africa. This book is not fiction and read in Military Academies of 5 countries. It also warns on the lack of good intelligence on the War of Terror in Sub Saharan Africa.