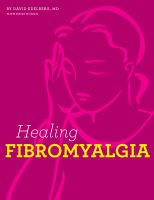 Healing Fibromyalgia
(5.00 from 1 review)
Fibromyalgia is real. The pain you awaken with is not "in your head" and those who say fibro is incurable are seriously misinformed. David Edelberg, MD presents a powerful plan for healing fibro completely. You may even be able to do it on your own, without doctors or drugs. This book will tell you how. Includes Dr E's Six-Week Nearly Natural Fibro Cure.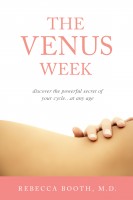 The Venus Week: Discover the Powerful Secret of Your Cycle…at Any Age (Revised Edition)
In The Venus Week Dr. Rebecca Booth describes a window of days each month when Nature gives women a gift; when we are more likely to conceive we feel and look our best. The significance of this phenomenon is far greater than fertility alone. Learning its secrets and how to sustain it can help the reader obtain hormonal balance, improve her beauty, her love life, as well as her overall health.