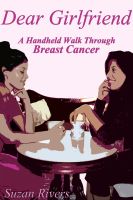 "Dear Girlfriend"-A Hand Held Walk Through Breast Cancer
by

Suzan Rivers
(5.00 from 4 reviews)
Suzan Rivers, a Breast Cancer survivor, will take you by the hand from the day you are diagnosed and explain every test, every surgery, chemotherapy and radiation. She will be your new best girlfriend as she walks you through your fears and tears with love and laughter along the way to wellness of mind, body and spirit.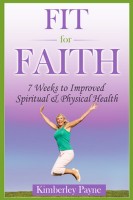 Fit for Faith - 7 weeks to improved spiritual and physical health
by

Kimberley Payne
(4.69 from 13 reviews)
Fit for Faith is a personal or small group study that unites physical health and spiritual health through a 7-week program to lose weight and develop a deeper relationship with God. It is a reference on cardiovascular exercise, strength training, flexibility exercise, healthy eating, prayer, Bible study and journal writing.
Related Categories