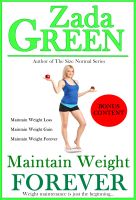 Maintain Weight Forever
by

Zada Green
Maintain weight loss! Maintain weight gain! Maintain weight forever! The popular Maintain Weight Forever website expands into a handy book. Must-see information includes stopping regains, choosing a goal weight, and shrinking saggy skin. Featuring exclusive bonus content, there's something for everyone who wants to maintain for ever, not just for now.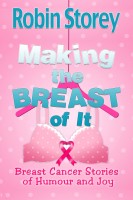 Making The Breast Of It: Breast Cancer Stories of Humour and Joy
by

Robin Storey
When author Robin Storey first heard the words, 'you have breast cancer,' she burst into tears. But she couldn't help finding the humorous side as she underwent treatment, collecting frank and funny stories along the way from other breast cancer survivors. If you or a loved one have been diagnosed with breast cancer and want to feel positive and uplifted, you'll love this frank, amusing memoir.
Related Categories