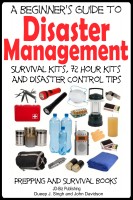 A Beginner's Guide to Disaster Management
by

Dueep Jyot Singh

&

John Davidson
This book is all about survival – survival of the fittest, survival during man-made and natural calamities and catastrophes, and how to cope with disaster. I will be telling you about historical and present-day examples in this book, about disaster management and about attitudes of people when faced with disaster.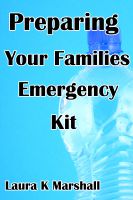 Preparing Your Families Emergency Kit
by

Laura K Marshall
This handbook will guide you through assembling an emergency kit. It is broken into a weekly format to be completed over a six week period. You'll learn the items needed to keep your family safe and comfortable in case of an emergency.
Related Categories