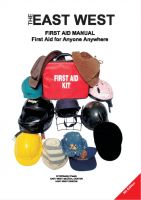 The East West Rescue First Aid Manual, First Aid for Anyone, Anywhere. 5th Edition
Do's, Don'ts and handy practical tips in the absence of first aid supplies or medical aid make this manual an absolutely essential part of a person's home, car, e-reader, smartphone etc. Easy to read, bulleted points and basic to do charts throughout the manual makes access to knowledge quick and easy when you need to urgently help someone who is ill or hurt.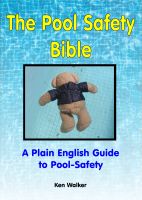 The Pool Safety Bible
Free essential, Professional advice on how to keep your family, friends and pets safe around pools or other open water. Learn how to make a pool the safest place it can be. Discover the root cause of 50% of pool deaths and how to protect yourself. Suitable for any person who wants to learn what to do in a swimming pool Emergency.