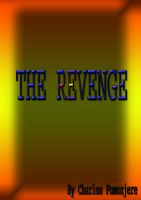 The Revenge
by

Charles Fumunjere
Price:
$2.99 USD.
Words: 7,080. Language: English. Published: October 28, 2012. Categories:
Screenplays
»
Crime
This book is about a fair lady who lived a period of agony in the hands of her kidnapper and his native citizens. She is made to pay a price she had nothing to do with. Her ties with the people she loved and trusted most in this world full of evil, places her in a psychological and physical torture which brings her wondering if the dream will ever end.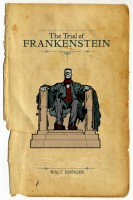 The Trial of Frankenstein
by

Walt Edinger
The reader sits in the jury box and is asked to examine the question: Should there be limits to scientific inquiry? Whether it is cloning, genetic research or crossing species to create new life, who decides whether we should go down this path? In a modern context, the author puts Shelly's Frankenstein on trial. But this is also a trial of Science itself.
Related Categories