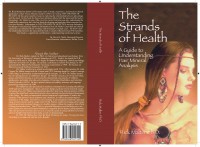 The Strands of Health: A Guide to Understanding Hair Mineral Analysis
by

Rick Malter
This book by Dr. Rick Malter, an expert in hair mineral analysis, explains the basic concepts needed to understand the results of this unique laboratory test. Dr. Henry Schroeder called minerals the "spark plugs" of life because he considered them so vital for good health. Dr. Malter's book shows that minerals truly are the spark plugs of life.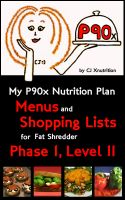 My P90x Nutrition Plan: Menus and Shopping Lists for Fat Shredder, Phase 1, Level II
by

CJ Xnutrition
(4.86 from 14 reviews)
P90x, Beachbody's extreme fitness program, is hard enough without worrying about planning your meals using the P90x nutrition guide! This handy meal plan with shopping lists for Phase 1, Level II removes the guesswork. Provides variety and comfort foods, uses common ingredients and leftovers, and is designed for lunches at work. Also includes cost saving tips for accomplishing P90x on a budget!
Related Categories