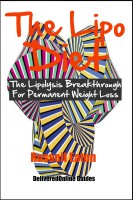 The Lipo Diet - The Lipolysis Breakthrough For Permanent Weight Loss
by

Russell Eaton
(5.00 from 3 reviews)
People fail to lose weight by not allowing the body's own weight-loss weapon to be switched on. This weapon is called 'lipolysis', a natural biological function that makes body-fat cells release their stored fat for burning as energy. The Lipo Diet is a completely new way of losing weight and regaining optimum health quickly and naturally.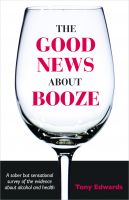 The Good News About Booze
by

Tony Edwards
• A comprehensive guide to alcohol's overplayed perils and its underplayed benefits • Based on fully referenced, high quality medical research • How, what and how much to drink without fear or guilt.