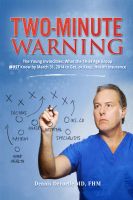 Two-Minute Warning The Young Invincibles: What The 18 - 34 Age Group MUST Know By March 31, 2014 To Get, Or Keep, Health Insurance
by

Dennis Deruelle, MD
(4.50 from 2 reviews)
With 1,000 pages, a fumbled launch and moving deadlines, Obamacare can be both confusing and intimidating. Dennis Deruelle, MD, FHM not only read the law, but breaks it down into simple football terms to help 18-34 year olds (Young Invincibles) understand how to navigate their new options under Obamacare.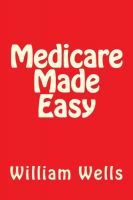 Medicare Made Easy
by

William Wells
(4.00 from 1 review)
Medicare Made Easy describes the nuts and bolts of Medicare and Health Insurance in an easily understandable, orderly and readable fashion. This edition is a primer for Medicare and Health Insurance for 2013 and 2014.