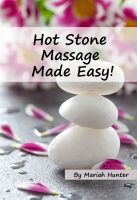 Hot Stone Massage Made Easy
(5.00 from 1 review)
Transform your clients into puddles of pure bliss... with the mind melting decadence of hot stone massage! Hot stone massage is simple to learn, and can be taught to massage therapists and lay people alike. Hot stones are unique because they provide profoundly deep relaxation just through contact with them. Learn how you can experience the healing power of nature in your massage practice.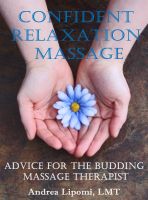 Confident Relaxation Massage: Advice for the Budding Massage Therapist
(4.00 from 1 review)
In this conversational text-only guide, a Las Vegas-based licensed massage therapist and esthetician humorously exposes secrets and shares priceless advice on performing five-star relaxation massage treatments for discriminating clients in a manner accessible to both the hobbyist and the professional. Learn how to deal with difficult situations, land a dream spa job, and massage with confidence!