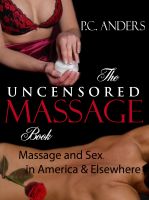 The Uncensored Massage: Massage and Sex in America and Elsewhere
America is hotter than you think, suggests this one-of-a-kind book, which describes accidental sex in the massage parlors of New York, Russians administering Tantric Massage in the heart of Wall Street, why some masseuses regard penises as a blessing (while others regard them as a headache), the care and protection of balls, and why anatomical innocence can be such a delightful thing.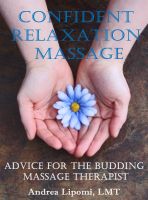 Confident Relaxation Massage: Advice for the Budding Massage Therapist
(4.00 from 1 review)
In this conversational text-only guide, a Las Vegas-based licensed massage therapist and esthetician humorously exposes secrets and shares priceless advice on performing five-star relaxation massage treatments for discriminating clients in a manner accessible to both the hobbyist and the professional. Learn how to deal with difficult situations, land a dream spa job, and massage with confidence!