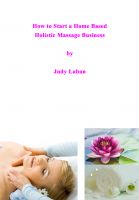 How to Start a Home Based Holistic Massage Business
by

Judy Laban
Have you ever thought about changing careers or perhaps you have been made redundant or are a mum at home looking for something to fit around the family. Starting a Holistic Massage Business could be the thing for you. Its easy to fit around existing commitments. This book tells you all you need to know starting with training through to marketing, where to work and further training.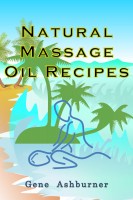 Natural Massage Oil Recipes
by

Gene Ashburner
Massage Is Said To Be Therapeutic It is the science of healing that involves the human touch. For several decades now, people have been making use of this option to treat their physical and emotional problems. By applying a massage oil or ointment at the area you work at, you ease the massage work and increase the effects of the massage.