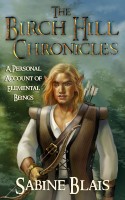 The Birch Hill Chronicles: A Personal Account of Elemental Beings
The Birch Hill Chronicles is an exploration of the elemental beings of nature that inhabit the forests, rivers and countryside. The book presents an overview of nature beings, as well as who they are and their role in nature in a simple and accessible way. The author also explains how the elemental realms can assist us in healing the Earth and improve our immediate surroundings.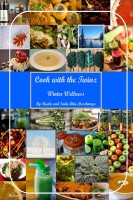 Cook With the Twinz - Winter Wellness
Cook With The Twinz Winter Wellness is a cookbook that offers delicious recipes for anyone who wants to eat healthy and feel great in their body. We, the Twinz (vegan twin sisters) have design these simple, healthy and easy to prepare recipes so that everybody, including vegan, vegetarian and animal protein eater, can enjoy.