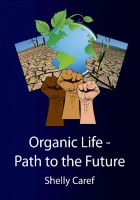 Organic Life - Path to the Future
by

Shelly Caref
A retired US engineer/manager from Chicago moves to Ecuador to live on a farm in the sierras. He and his wife begin a journey of transforming the land from conventional to organic that also transforms them. They learned that organic food production is the only way to live for human health and the earth's future; however the roadblock that prevents change is not technical but a political one.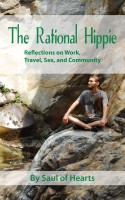 The Rational Hippie: Free Your Mind Without Falling Off The Grid
by

Saul Of-Hearts
Saul has been chronicling his adventures at sites like Slate, Brazen Careerist, and ModernPoly. Here, two dozen articles are compiled into one collection, spanning everything from yoga to veganism, Catholic school to Burning Man. Included are his most popular pieces, "A Liberal's Defense of GMOs" and "Why Work as We Know It May Be Immoral," as well articles on polyamory and sexual orientation.
Related Categories