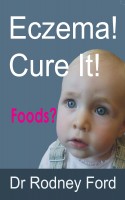 Eczema! Cure It!
by

Rodney Ford
(5.00 from 2 reviews)
Troubled by eczema? Could it be FOODS: * Why have you got it? * What's causing it? * Can you switch it off? * What's driving it? * Is it gluten? milk? or eggs? * How to protect your children? * How to identify your allergies? * What creams and potions? First, get tested. Find the problem. Then, experience healthy skin again! Already 1000s of people have been helped. ISBN 978-0-473-18579-4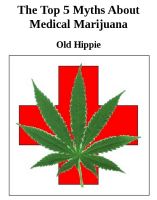 The Top 5 Myths Of Medical Marijuana
by

Old Hippie
(5.00 from 1 review)
This little book is a handy, portable way to counter "official" lies, propaganda and misinformation about Medical Marijuana with the kind of hard-hitting facts that just might change some minds, and perhaps save some lives in the process; maybe even yours, or that of someone you care about. Contains over 50 references and footnotes (as hyperlinks).