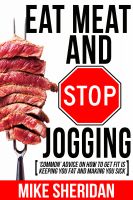 Eat Meat And Stop Jogging
Nutrition and Fitness Expert, Mike Sheridan, uncovers everything that's 'wrong' with fat loss and exercise advice in his new book, Eat Meat & Stop Jogging. Inspired by personal practice and supported by credible research, Mike uncovers the flaws in the prevailing recommendations to get in shape, and illustrates its negative affect on our health and body composition.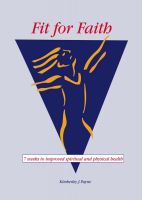 Fit for Faith - 7 weeks to improved spiritual and physical health
(4.69 from 13 reviews)
Fit for Faith unites physical health and spiritual health through a 7-week program to lose weight and develop a deeper relationship with God. It is a reference on cardiovascular exercise, strength training, flexibility exercise, healthy eating, prayer, Bible study and journal writing.