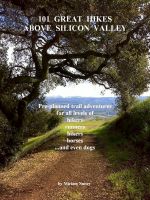 101 Great Hikes Above Silicon Valley: Pre-planned trail adventures for all ability levels of hikers, runners, bikers, horses...and even dogs
by

Miriam Nuney
Don't have time to plan where to head outdoors this weekend? Try one of the beginner, intermediate, or advanced hikes detailed in this guide. 37 nearby parks are profiled, with information on trails and facilities, including slope, climb, and mileage, plus easy reference charts to find the perfect hike. Most hikes can be done in 3-4 hours within a 1-hour drive from the heart of Silicon Valley.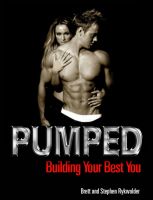 Pumped: Building Your Best You
by

Stephen Rykwalder
You want a better body? I would be willing to bet that one principle alone inside this book will change the way you view your workouts and you will see why so many people have trouble packing on muscle or toning up. The sad part is that once you see why, you will realize how much sense it makes and you will wonder why this is not common knowledge. This book is also packed full of what you need.