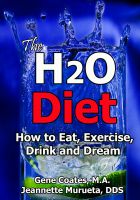 The H2O Diet Book: How to Eat, Exercise, Drink and Dream.
The H2O Diet presents an authentic, permanent weight-loss strategy to naturally redirect your eating and drinking, so you can regain a healthy body and spirit. Combined with your favorite diet, the H2O Diet Book can help you double your weight loss results. This is a book to keep on your night table to help you stay fit and slim all year long.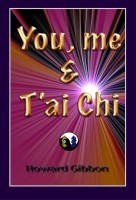 You Me & Tai Chi
This book concerns the Taoist Arts of Tai Chi, Self Defence and the philosophy out of which they were born. Written without the use of obscure technical terms it will appeal to anyone interested in knowing what is behind those flowing, meditative movements. Howard has been a student and teacher of Tai Chi for 38 years and brings a fresh approach to this fascinating subject.