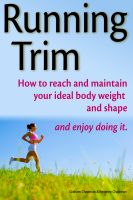 Running Trim — How to reach and maintain your ideal body weight and shape — and enjoy doing it
Running Trim is about making changes to your lifestyle that will help you to lose weight and then successfully manage your weight — permanently. Research tells us that dieting is not an effective method for lasting weight loss. Running Trim bypasses the negative aspects of dieting and being overweight and instead focuses on adding quality and invigoration to your lifestyle.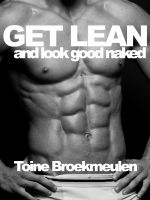 Get Lean and Look Good Naked.
(5.00 from 1 review)
A radical protocol to get anyone - male, female, fit and unfit - towards a lean body that looks good naked. A well researched and well-argued way to a low body fat percentage using a new intermittent fasting protocol, protein based meals and lactic acid weight training. Get your body in the right mode to shred fat now! Not for the weak of heart. A great source of information on these topics.