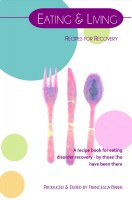 Eating & Living - Recipes for Recovery
by

Francesca Baker
Eating & Living is a recipe book for those in recovery from eating disorders – by those who have been there, with profits goings to eating disorder charities. A crowdsourced collection of recipes with accompanying stories, it is testament to resilience, hope and belief that recovery is possible, and the importance of physical and emotional nourishment.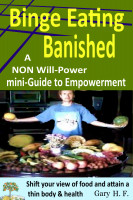 Binge Eating Banished - A Non Will-Power Mini-Guide To Empowerment
by

Gary H.F.
For binge-eaters who are ready to live better and fully again...You'll find yourself More fulfilled, instead of over-filled. For those who want a quick, easy jolt of inspiration...The truth behind binge eating will set you free. Food addiction may seem like a drug, but It should be your friend.
Related Categories