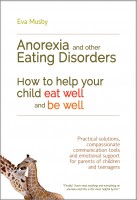 Anorexia and other Eating Disorders: How to Help your Child Eat Well and Be Well
by

Eva Musby
Practical solutions, compassionate communication tools and emotional support for parents of children and teenagers. Parents are best placed to help their teenager or young child beat an eating disorder, yet most struggle to know what to do and how to do it. However difficult your situation, this book gives you the tools you need to care for your child, your family and yourself.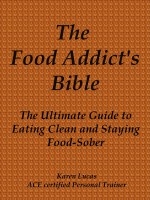 The Food Addict's Bible, The Ultimate Guide to Eating Clean and Staying Food-Sober
by

Karen Lucas
If your New Year's Resolution is to finally get healthy, this is the right book at the right time. Could that first M&M be the only thing standing in the way of fitting in your favorite jeans. Karen, a self proclaimed Food Addict, and Personal Trainer, shares secrets to help recognize foods you should avoid and teaches how to train your brain to no longer crave them.