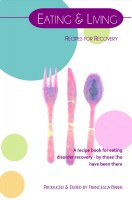 Eating & Living - Recipes for Recovery
by

Francesca Baker
Eating & Living is a recipe book for those in recovery from eating disorders – by those who have been there, with profits goings to eating disorder charities. A crowdsourced collection of recipes with accompanying stories, it is testament to resilience, hope and belief that recovery is possible, and the importance of physical and emotional nourishment.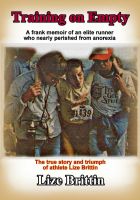 Training on Empty
by

Lize Brittin
(5.00 from 1 review)
An engaging and honest autobiography of a former elite runner who nearly perished from anorexia, one that also explores the biopsychosocial and sociological aspects of this pervasive, malignant, but ultimately surmountable disease. Brittin's comprehensive account of her tribulations combined with her background in psychology makes this a unique must-read for athletes & health professionals alike.
Related Categories