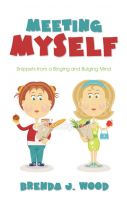 Meeting Myself-Snippets from a Binging and Bulging Mind
(5.00 from 2 reviews)
meeting myself is the story of brenda's journey through bulimia, doubt and unbelief into healing and wholeness in Christ. take a glimpse into the dark world of addictions, abuse and eating disorders, and laugh at the same time. brenda really and truly gets it! you are not alone.you won't be able to put this book down.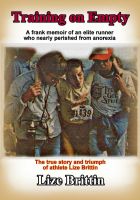 Training on Empty
(5.00 from 1 review)
An engaging and honest autobiography of a former elite runner who nearly perished from anorexia, one that also explores the biopsychosocial and sociological aspects of this pervasive, malignant, but ultimately surmountable disease. Brittin's comprehensive account of her tribulations combined with her background in psychology makes this a unique must-read for athletes & health professionals alike.