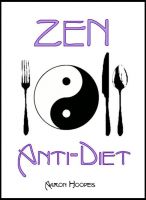 Zen Anti-Diet: Mindful Eating for Health, Vitality and Weightloss
by

Aaron Hoopes
(5.00 from 5 reviews)
Zen Anti-Diet is a method for creating a positive relationship with food and eating. It is a response to the needs of a population that is falling prey, at an alarming rate, to weight issues, disease, mental disorders and stress. At a time when the challenges of life seem overwhelming, becoming more conscious of the choices we make regarding food and eating is vital to our health and well-being.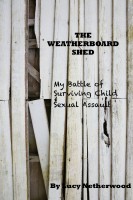 The Weatherboard Shed- My Battle of Surviving Child Sexual Assault
by

Lucy Netherwood
(5.00 from 2 reviews)
I am an Adult Survivor of Child Sexual Assault. Eighteen months ago I recovered memories of being sexually assaulted for two years between the ages of 4 & 6. My book, The Weatherboard shed, is a short story of my experiences, as well as providing helpful information and support for other survivors and their families.