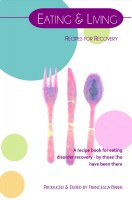 Eating & Living - Recipes for Recovery
by

Francesca Baker
Eating & Living is a recipe book for those in recovery from eating disorders – by those who have been there, with profits goings to eating disorder charities. A crowdsourced collection of recipes with accompanying stories, it is testament to resilience, hope and belief that recovery is possible, and the importance of physical and emotional nourishment.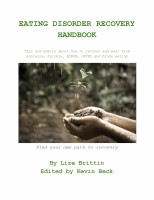 Eating Disorder Recovery Handbook
by

Lize Brittin
Suggestions, exercises, and ideas that anyone can consider at any given time during recovery from anorexia, bulimia, ENDOS, OSFED, binge eating and compulsive eating. This handbook is designed to help the reader find his or her own path to recovery.
Related Categories