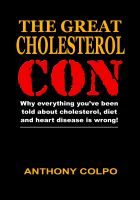 The Great Cholesterol Con
by

Anthony Colpo
(4.83 from 6 reviews)
The notion that cholesterol and saturated fat cause heart disease is one of the most fundamental tenets of modern medicine. It is also completely false. In "The Great Cholesterol Con", Anthony Colpo presents the irrefutable evidence proving heart disease is not caused by saturated fat or elevated blood cholesterol. Discover what really causes heart disease and what you can do to prevent it!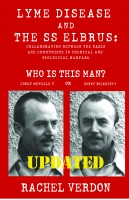 Lyme Disease and the SS Elbrus
by

Rachel Verdon
(4.67 from 3 reviews)
How many Americans have suffered from Lyme disease, arthritis, Alzheimer's and multiple sclerosis? Do we write them off as necessary losses for the good of the state? Do we say 'everybody's got to get stoned' and 'go kill yourselves'? How do we solve this Communist plot to destroy America from within, and how do we cure its victims?
Related Categories