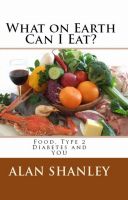 What on Earth Can I Eat? Food, Type 2 Diabetes and You
(5.00 from 1 review)
Whether you have just been diagnosed with diabetes or you have been fighting this condition for many years the single most confusing question facing you as a type 2 diabetic is "what should I eat?" We are bombarded with conflicting answers from all sides. They all claim to be right but many will be wrong. This book is intended to help you answer that question - for you.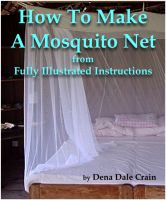 How to Make a Mosquito Net From Fully Illustrated Instructions
General discussion about malaria, the disease's treatment and its prevention, followed by complete instructions, illustrated with sketches and photographs, for sewing a recommended mosquito net made from cotton sheeting and nylon tulle, written by an experienced textile specialist and a twenty-year veteran of life in Africa.