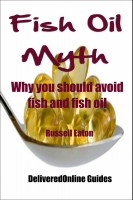 Fish Oil Myth
by

Russell Eaton
Oily fish and fish oil supplements should be completely avoided. They cause various types of cancer, heart disease, diabetes and brain disease. Also, as explained in the book, fish oil is now known to make you fat. Omega-3 fatty acids are easily obtained from plant-based foods, saving you money on useless and harmful fish oil supplements.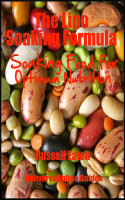 The Lipo Soaking Formula: Soaking Food for Optimum Nutrition
by

Russell Eaton
The definitive guide to soaking food for optimum nutrition. Much advice about soaking food is mistaken. Discover an easy and effective way to soak and prepare foods before consumption as a way of removing antinutrients, pesticides, contaminants, and making such foods much more nutritious. Also discover why fermented foods should be avoided.
Related Categories