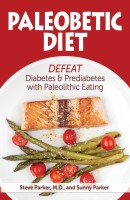 Paleobetic Diet: Defeat Diabetes and Prediabetes With Paleolithic Eating
by

Steve Parker, M.D.
Dr. Steve Parker (MD) teaches you how to control your blood sugar and reduce diabetes drugs by working with Nature, not against her. This is the first-ever Paleolithic-style diet created for folks with diabetes and prediabetes. You'll eat vegetables, fruit, nuts, meat, fish, and eggs. Includes one week of meal plans with nutritional analysis that includes carbohydrate grams.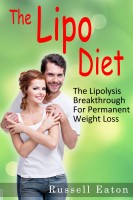 The Lipo Diet - The Lipolysis Breakthrough For Permanent Weight Loss
by

Russell Eaton
(5.00 from 3 reviews)
People fail to lose weight by not allowing the body's own weight-loss weapon to be switched on. This weapon is called 'lipolysis', a natural biological function that makes body-fat cells release their stored fat for burning as energy. The Lipo Diet is a completely new way of losing weight and regaining optimum health quickly and naturally.
Related Categories