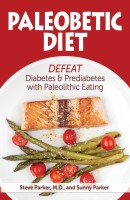 Paleobetic Diet: Defeat Diabetes and Prediabetes With Paleolithic Eating
by

Steve Parker, M.D.
Dr. Steve Parker (MD) teaches you how to control your blood sugar and reduce diabetes drugs by working with Nature, not against her. This is the first-ever Paleolithic-style diet created for folks with diabetes and prediabetes. You'll eat vegetables, fruit, nuts, meat, fish, and eggs. Includes one week of meal plans with nutritional analysis that includes carbohydrate grams.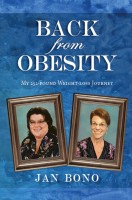 Back from Obesity: My 252-pound Weight-loss Journey
by

Jan Bono
I was 45 years old and weighed 396 pounds. Now I am 60, and weigh 144. This is the story of my journey from life-threatening morbid obesity to healthy weight maintenance without gastric bypass, lap band surgery, liquid fasting, diet pills, or extreme exercise. Let me inspire you with my experience, strength, and hope. Learn the tips, tricks and tools I used.