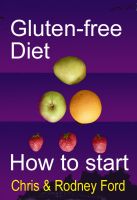 Gluten-free Diet: How to Start
by

Rodney Ford
Has your child (or you) just been diagnosed with a gluten problem? Are you just starting out on your gluten free journey? This book is for people wanting to know how to start a gluten free diet: what they can and cannot eat. Has heaps of ideas and menus for you and your child, and also a weight-loss section. Learn what going-gluten-free is about.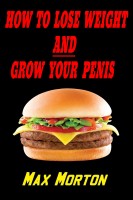 How To Lose Weight AND Grow Your Penis
by

Max Morton
This internationally best selling guide tells you everything you need to know to LOSE WEIGHT FAST and ADD INCHES TO YOUR PENIS. Max Morton shares the rules he used to lose 148 pounds and the unique exercise routine he developed that grew his penis by two and a half inches. Filled with proven powerful techniques and practical wisdom from coaching thousands of people, this book is a life changer.