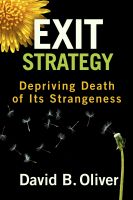 Exit Strategy: Depriving Death of Its Strangeness
Instead of crawling into a cave, or fighting to futility, David Oliver chose to use his "Stage IV" cancer diagnosis as an opportunity to help others. Although given a death sentence, he has written this compelling and inspirational story that has reached around the world. It will make you laugh, cry, and want to rise up and give him a standing ovation.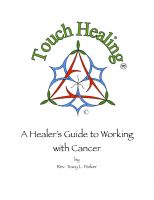 Touch Healing: A Healer's Guide to Working with Cancer
Cancer patients, their families and practitioners alike will appreciate Rev. Parker's insight into cancer and cancer treatment, including his daughter's triumph over terminal leukemia. In plain language, Rev. Parker explains some of his unique theories bringing together quantum physics and the metaphysical. "Energy healers create change, and within change new possibilities may present themselves."