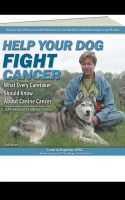 Help Your Dog Fight Cancer: What Every Caretaker Should Know About Canine Cancer
by

Laurie Kaplan
Fifty percent of the 65 million dogs in the U.S. will have cancer, yet most caretakers know little or nothing about caring for a dog with cancer. Help Your Dog Fight Cancer educates owners about causes, prevention and early detection. It covers diagnostics, treatment options, traditional and holistic therapies and home care options including diet, side effect remedies and supplements.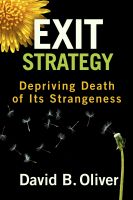 Exit Strategy: Depriving Death of Its Strangeness
by

David B. Oliver
Instead of crawling into a cave, or fighting to futility, David Oliver chose to use his "Stage IV" cancer diagnosis as an opportunity to help others. Although given a death sentence, he has written this compelling and inspirational story that has reached around the world. It will make you laugh, cry, and want to rise up and give him a standing ovation.