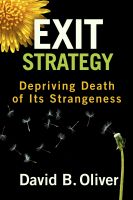 Exit Strategy: Depriving Death of Its Strangeness
Instead of crawling into a cave, or fighting to futility, David Oliver chose to use his "Stage IV" cancer diagnosis as an opportunity to help others. Although given a death sentence, he has written this compelling and inspirational story that has reached around the world. It will make you laugh, cry, and want to rise up and give him a standing ovation.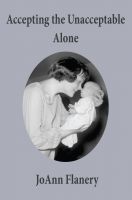 Accepting the Unacceptable Alone
The day after his thirty-ninth birthday JoAnn Flanery's husband had a massive heart attack and died in her arms. While trying to adjust to a new life alone and facing the unique challenges of raising a disabled daughter by herself, she moved across the country to get the special help needed for her child while fighting breast cancer herself. Tears blend with laughter in this inspirational story.