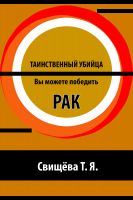 Таинственный убийца. Вы можете победить РАК.
by

Тамара Свищева/Svischeva
Дорогие друзья! Рак, инфаркт, диабет, инсульт, импотенция, бесплодие и даже СПИД как неотвратимая беда вошли в каждый дом. Средняя продолжительность жизни наших мужчин снизилась, по официальным данным, до 57,8 лет, но фактически — до 52 лет. Смертность в 1,6 раза превышает рождаемость. К сожалению, медицина бессильна что-либо изменить. Она не способна предотвратить наше вымирание и вырождение...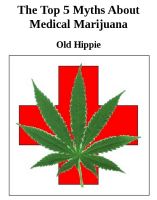 The Top 5 Myths Of Medical Marijuana
by

Old Hippie
(5.00 from 1 review)
This little book is a handy, portable way to counter "official" lies, propaganda and misinformation about Medical Marijuana with the kind of hard-hitting facts that just might change some minds, and perhaps save some lives in the process; maybe even yours, or that of someone you care about. Contains over 50 references and footnotes (as hyperlinks).
Related Categories