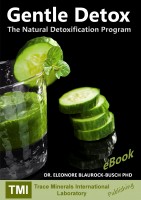 Gentle Detox - The Natural Detoxification Program
by

Dr. Eleonore Blaurock-Busch PhD
Toxins accumulate over time and cause a wide variety of negative health effects. Nutrients such as antioxidants and amino acids have the ability to detoxify an overburdened system. This booklet helps you understand environmentally-caused symptoms, it helps you select useful diagnostic tests and provides simple, easy and inexpensive self-help treatments.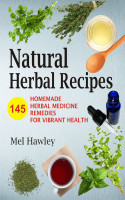 Natural Herbal Recipes: 145 Homemade Herbal Medicine Remedies for Vibrant Health
by

Mel Hawley
Herbs have been in use for millions of years for treatment and consumption purposes. They are proven and established natural methods for treating infections and minor ailments. In this book, Mel Hawley, author of the "Big Book of Essential Oils for Healing" and "The Big Book Of Essential Oil For Beauty" presents safer, cheaper, less-time consuming and highly effective ways to treat these ailments.