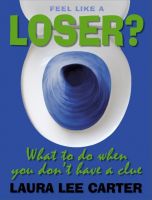 FEEL like a LOSER? WHAT TO DO WHEN YOU DON'T HAVE A CLUE!
Do you feel like a loser? That needs to change NOW! This concise e-book is full of suggestions on how to stop feeling like a loser and move on to life changer. Laura Lee Carter, M.A. Counseling Psychology should know. She's the Midlife Crisis Queen @ MidlifeCrisisQueen.com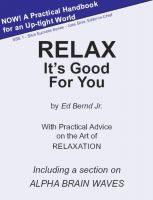 Relax It's Good for You
A practical guide for an uptight world. Don't let stress become distress and ruin your life. Tension can hurt your health, hamper your relationships, curtail your ability to concentrate and learn, lower your productivity and creativity and problem solving ability, and undermine your self-confidence and happiness. Includes practical tips and guidance to reduce the tension and stress in your life.