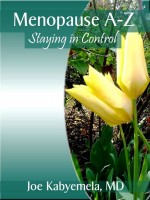 Menopause A-Z: Staying in Control
by

Joe Kabyemela
A comprehensive and in-depth look at the important subject of menopause, written by a practising specialist with extensive experience in this area. Every woman is unique. The only way you retain full control of your body and health is to have command of the full facts. This book provides just that. All the facets of menopause have been exhaustively covered to enable every woman to stay in control.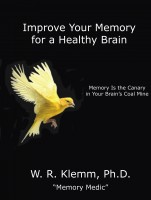 Improve Your Memory for a Healthy Brain. Memory Is the Canary in Your Brain's Coal Mine
by

W. R. Klemm
Authoritative, well researched and documented, this book provides in-depth explanations on topics such as brain aging, relationships of memory with other brain functions, how to reduce absent-mindedness, the diseases of aging, and diet and supplements. The author, a neuroscientist and teacher for over 50 years,explains practical application of research-based ideas for improving memory.
Related Categories