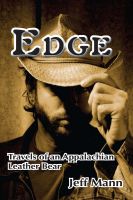 Edge: Travels of an Appalachian Leather Bear
by

Jeff Mann
The autobiographical essays in Edge offer insight into the passions of acclaimed author Jeff Mann. These memories, insightful as they are endearing, range from his boyhood obsession with the gothic allure of Dark Shadows, to the doubt and pain of being a Southerner and so at the edge of the gay community, and the appeal of leather bars and bear culture.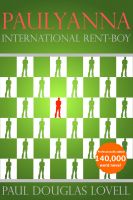 Paulyanna: International Rent-boy
by

Paul Douglas Lovell
(5.00 from 1 review)
Paulyanna: International Rent-boy is a honest and frank portrayal of a working-class male prostitute's life. Early abandonment, poverty, lack of education and sexual abuse delivered Paul onto the streets. But, ever optimistic, he does not dwell too much on the past. Without added glamour or grit, Paul shares the raw accounts of his life as a rent-boy in the 90s, from London to Los Angeles.
Related Categories