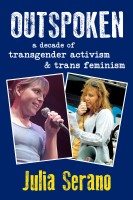 Outspoken: A Decade of Transgender Activism and Trans Feminism
by

Julia Serano
Julia Serano (author of Whipping Girl and Excluded) combines elements of memoir, historical account, gender theory, and activist philosophy in her third book, Outspoken. This collection (spanning a decade of her work as a writer and trans feminist) provides an insightful overview of where transgender activism has been, and compelling analysis of where it should head in the future.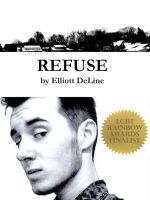 Refuse
by

Elliott Deline
(4.50 from 10 reviews)
Dean, a 22-year old female-to-male-transsexual, is no LGBT poster boy. Unemployed, depressed, mid-transition, friendless, and still living in the upstairs bedroom of his parents' house, he can think of little to do but write his memoir. In the third person, he tells the tale of his would-be love affair with his college roommate, Colin, another trans man with a girlfriend and a successful band.
Related Categories