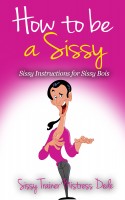 How to be a Sissy: Sissy Instructions for Sissy Bois
by

Mistress Dede
Are you emotionally exhausted trying to hide your feelings from everyone? Do you feel that you identify better with a woman's gender role than a man's? Have you thought about what it would be like to wear women's clothing, or engage in activities that women predominately do? Do you believe that you have more effeminate traits than masculine traits? Read on to learn more....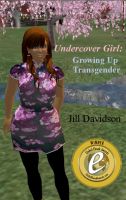 Undercover Girl: Growing up transgender
by

Jill Davidson
In 1966, on the edge of a puberty she doesn't want, a transgender girl hears a news story, and knows there are other people like her. Will she ever become her true self? A story of love, hope, friendship, growing up, and acceptance, with some comedy and terror thrown in.