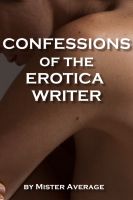 Confessions of the Erotica Writer.
by

Mister Average
(3.00 from 2 reviews)
This week I published my one hundredth ebook. To celebrate I thought I might give myself a few hours off my regular writing routine and indulge myself in reflecting about the journey of my first one hundred ebooks, and to make some observations. This ebook does not contain graphic content. I hope you find my insights useful and interesting.
Lost Raven #4
by

Bluewater Productions
(2.00 from 1 review)
Zak Raven is through with the 9-5 grind and is now an ex-attorney on a mission to relax. However a peaceful trip goes really wrong when he get shipwrecked on what he thinks is a deserted island. His only companions are his own words in his journal
Related Categories