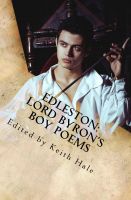 Edleston: Lord Byron's Boy Poems
A collection of romantic poems Byron wrote for John Edleston, Lord Clare, Earl Delawarr, Lucas Chalandrutsanos, and other boys. The collection spans Byron's life. Some poems for Edleston, Clare, and Delawarr were among the earliest verse he wrote; the poems to Chalandrutsanos were his very last. Selected and introduced by Keith Hale.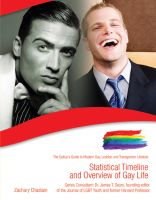 Statistical Timeline and Overview of Gay Life
The LGBT community's history is one of pride in the midst of prejudice, oppression, and misunderstanding. Seeing the development of the LGBT identity and community over time, a person is stuck by the bravery of individual LGBT people and the community itself in its struggle for acceptance by society. This book catalogues the history that is the LGBT community's fight for freedom and visibility.