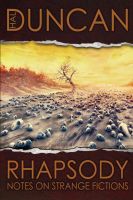 Rhapsody: Notes on Strange Fictions
by

Hal Duncan
Acclaimed author & critic Hal Duncan turns his analytic eye towards the development and current state of speculative fiction in the pages of Rhapsody. Duncan's trademark wry humor and suffer-no-fools approach to critiquing the genre will make this book more than a resource for students of the field—anyone who enjoys reading tales of the fantastical and strange can find Duncan's insight worthwhile.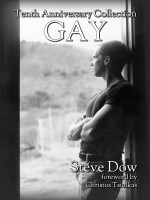 Gay: the tenth anniversary collection
by

Steve Dow
Forty-seven essays on what it means to be gay today: the marriage fight, religion, politics, Mardi Gras, body image, drugs, HIV, media, families, babies, gender identity, sport, literature and arts. Steve Dow is a Melbourne-born, Sydney-based journalist and author whose original publication of Gay in 2001 was critically well-received.
Related Categories