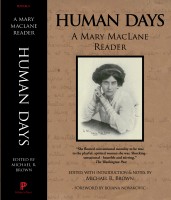 Human Days: A Mary MacLane Reader
by

Michael R. Brown
She influenced Gertrude Stein, inspired F. Scott Fitzgerald, and was hotly discussed by everyday people - and America's biggest writers. Yet despite sparking film, stage, and music projects today - and being endlessly quoted on the Internet - the writer behind the writing has remained unknown ... until now. Mary MacLane (1881-1929) paved the way for today's bloggers and feminists.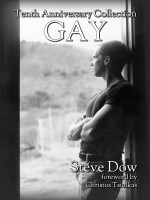 Gay: the tenth anniversary collection
by

Steve Dow
Forty-seven essays on what it means to be gay today: the marriage fight, religion, politics, Mardi Gras, body image, drugs, HIV, media, families, babies, gender identity, sport, literature and arts. Steve Dow is a Melbourne-born, Sydney-based journalist and author whose original publication of Gay in 2001 was critically well-received.
Related Categories