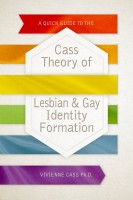 A Quick Guide to the Cass Theory of Lesbian & Gay Identity Formation
by

Vivienne Cass Ph.D.
In this brief overview of her theory, Dr Cass integrates, for the first time, the many facets of her theory that have previously been dispersed throughout various publications. This book will be an excellent resource for researchers, educators and health professionals, both those new to the theory and those wishing to confirm their understanding of it.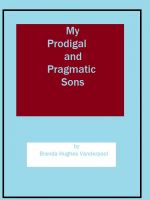 My Prodigal and Pragmatic Sons
by

Brenda Hughes Vanderpool
Life is ever changing. In my sixties, I am faced with learning that my son who has been married for seventeen years is gay. At first this revelation devastates our family, but turns out to be one of the biggest blessings we could have ever imagined. In stark contrast to my first book, "The Tablecloth", this is nonetheless a sequel about my ever changing life.